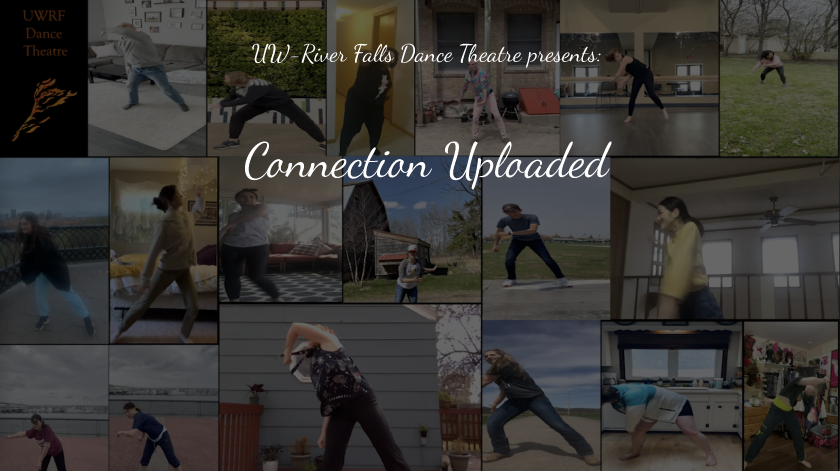 Interested in Dance Theatre?
We are recruiting! If interested in joining, please attend one of the casting sessions that will take place on Tuesday, September 14th from 7pm-9pm and Wednesday, September 15th from 7:15pm-9:15pm in the Falcon Center Medium Studio. If you were unable to attend our informational session, it's available to view here.
Spring Concert 2021
UWRF Dance Theatre was unable to present a traditional concert in 2021 due to pandemic restrictions. Instead, our guest choreographer Maia Maiden developed a concept piece that many of our alumni were able to contribute to and which we present for your enjoyment.
We hope to be able to present a concert in spring of 2022 to celebrate 40 years of dance theatre at UW-RF, so stay tuned!
Welcome
Dance Theatre is the modern contemporary dance company at UW-River Falls. Our company consists of students from a diversity of backgrounds and the full spectrum of experience levels. Our pieces are artfully choreographed by students, alumni and guest artists. For more information, check out About Us.